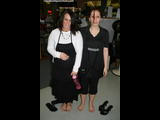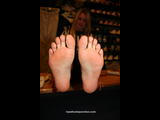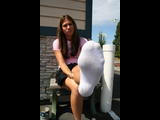 Welcome to pedisolejunction.com. Our endeavor is to bring to you more than what you bargain for. With updates three times per week of photos taken of the absolute highest 8 mega pixel quality for your viewing pleasure. We invite your feedback of what you would like to see more of and hope you will depend on us for your future "sole" entertainment.

Here at the Junction you can expect models you can relate to, with poses that include clean feet, dirty feet, sock feet, tops of feet, toes, feet in shoes and sandles and ladies who spread their toes really wide. It is with diligent effort that we bring you a variety of photos (and soon video's and cd's) that are diverse in age, shapes, sizes and ethnic origin.

To enhance the viewing experience you may want to go to the toolbar at the very top of the screen and select view and at the bottom of that box select full screen, this will alow you to better experience the textures and character of each image. With all this said we whole heartedly welcome you to:

PEDISOLEJUNCTION.COM
the junction highway to sole heaven enjoy!